Orlando Democratic Congresswoman Stephanie Murphy's unannounced campaign for U.S. Senate made a Tallahassee appearance Monday night.
And shortly after she spoke to more than 50 members of the North Florida Democratic Club, Politico reported she'll have competition for the Democratic nomination.
Apparently, fellow Orlando Congresswoman Val Demings also plans to challenge Republican Sen. Marco Rubio in 2022 telling supporters she is "seriously" considering run and to "stay tuned."
Murphy, in her third term representing Florida's 7th Congressional District, remotely addressed a meeting of the Democratic Club of North Florida, after being called back to Washington for a floor vote.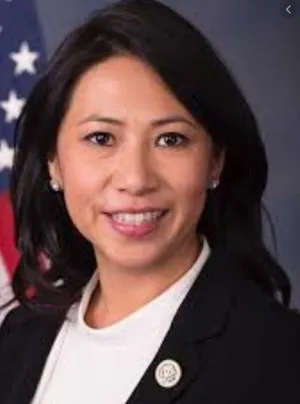 Since February, the 42-year-old former Defense Department national security adviser and Rollins College business professor has been positioning herself to lead the Florida Democratic ticket in the 2022 midterm election.
"It's become clear to me that the only thing Marco Rubio cares about is Marco Rubio, so I think he needs to retire or be retired," Murphy said Monday night.
She faulted the two-term senator for his support of both the National Rifle Association on gun control after the Parkland high school shooting and former President Donald Trump after the Jan. 6 Capitol insurrection. 
Last week, Axios cited unnamed sources to report Murphy would announce a campaign for the U.S. Senate in June. 
That report was followed the next day by Americans for Prosperity, a libertarian group opposed to government spending, announcing Murphy is among a group of 27 Democratic representatives targeted in its "End Washington Waste: Stop the Spending Spree" campaign.
AFP President Tim Phillips told USA TODAY the campaign is a multi-million dollar effort to rally grassroots opposition to President Joe Biden's $2.3 trillion infrastructure proposal. 
Murphy's challenge may be long shot
Murphy faces an uphill battle in a challenge to Rubio and competition from the right and left.
After she spoke to Leon Democrats, Politico, cited former Florida CFO Alex Sink,to report that Demings, a former Orlando police chief, frustrated by Republican senators blocking initatives approved by the House has decided to seek Rubio's seat.  
Sink said it became clear during a meeting of Ruth List's abortion-rights activists that Demings would represent the party's best chance to maintain control of the Senate. 
The chamber is currently split 50 – 50 between the two parties with Vice President Kamala Harris casting tie-breaking votes. 
"I would've supported her running for governor, but this is the right fit for her and for us," Sink told Politico.
"I'm humbled at the encouraging messages I'm seeing today," Demings tweeted shortly after noon Tuesday. "I know the stakes are too high for Republicans to stand in the way of getting things done for Floridians, which is why I'm seriously considering a run for the Senate."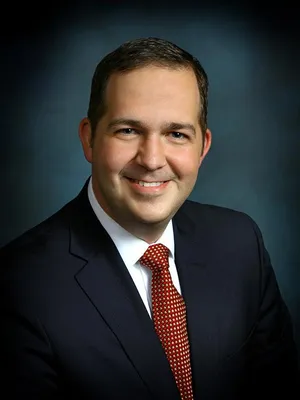 And whether the nominee is Murphy or Demings, they will lead a party that has won just two statewide elections since 2010 against an incumbent who secured relection by a margin of more than 3% in 2016.
"Instead of attacking Sen. Rubio, Rep. Murphy should instead talk to her friends Nancy Pelosi and Joe Biden about stopping the border crisis they have created," said Evan Power, chair of the Leon County Republican Executive Committee, when told of Murphy's Tallahassee remarks.
Power predicts Rubio will once again win reelection because he doesn't "pander to the most radical elements of the far left."
It is a page from the playbook Republicans executed in 2020. Led by former President Donald Trump, they accused Democrats of being soft on socialism and won big. Trump carried the state by 3 points and the GOP increased its number of seats in Congress and the Florida Legislature.   
But Democrats say Murphy would be able to blunt any socialist-leftist  theme campaign attack. She is the second Vietnamese-American to be elected to Congress.
And she has spent the past three months telling local Democratic clubs of fleeing communist Vietnam as a child and becoming a U.S. citizen who is a "proud capitalist."